Hello iPhone users. I present u seven of the paid iPhone applications to download for free right now- before they regain their prices!
Below are 3 selected from bgr:
1. WeVideo Video Editor
(Normally $0.99).
Get a video and want to crop, filter or just pimp it a little, it doesn't matter how novice you are at editing your videos, with this app, everything and more will be possible!
Add a simple stock filter or maker your own one for to use for all your videos! Or if you just want the right cropping for your video, no problem, with the custom built cropping tool it will be as easy as staying in bed every morning.
WeVideo Effects offers an unique​ feature called Levels, Don't be afraid it's easy to use and it's very similar to the photo/video editors levels panel on pc's and macs. With Levels you can change red-, green- or blue channel or all in one called RGB.
Note : Dear users, Special Effects edits videos which are in album. If you don't have any videos it shows empty page. So please take video then you can see it in app and edit it.
2. Weather Tunes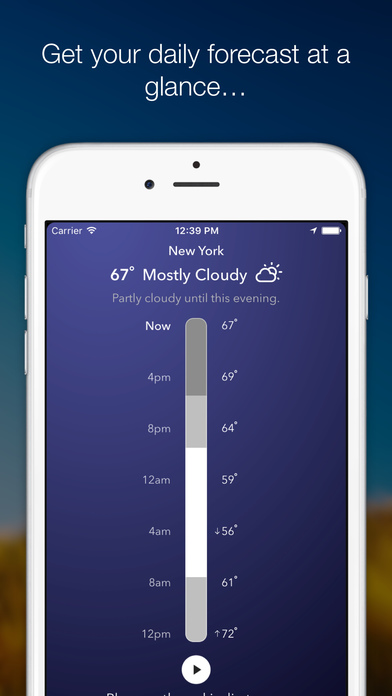 (Its Normally $0.99.)
WeatherTunes creates playlists that fit the weather conditions around you, giving you the perfect songs for right now. Just choose your favorite genre and start listening.
WeatherTunes works behind the scenes using conditions currently around you, including things like how cloudy it is, humidity, and even time of day, to pick songs that will fit that moment in time.
WeatherTunes Features:
– No thinking, just hit play
– View current weather conditions
– Listen to the perfect songs for this moment in time
– Learning intelligence to help shape the song selection
– Live somewhere that has similar weather year round? weatherTunes makes sure not to keep repeating the same songs to you. There are plenty of songs around that can fit a mood.
– Background images change to match the weather conditions
– Watch the youTube video while listening
– Choose from 12 different genres
Please note that weatherTunes needs an internet or high speed data connection for it to function properly. It should use around 70MB in a typical hour of play.
3. Wordapp
(Normally $1.99.)
Learn a new word a day with Wordapp. In English, French, German, Italian and Spanish!
How? You have many possibilities.
You can receive a daily notification with a new word and its conception. You can also read it from the widget, and you always have it on hand. (Click here to learn WhatsApp hacking)
You can open the app and have a complete list where to look for.
Simple, isn't it?
You can also always have it on your wrist, thanks to the app for Apple Watch. And even you can save in favorites those that do not remember or you find it difficult to learn. They will also be automatically entered in the Spotlight iOS, so you always have it on hand.