Android, Google's own operating system is going to be compared side-by-side with the popular Apple Ios operating system. When it comes to buying one of the best smartphones, the first choice can be the hardest: you'll consider either an iPhone or Android. It's not simple; both offer a lot of great features and they may seem basically the same other than brand and price. A dangerous topic for any computer related developer, user, tester or more, 'what makes a device good?' and 'is yours good enough?' Better yet, 'who's device is better?' There are two very distinct theories at work when you compare Android and iOS for performance, with Apple's tight control over all aspects of hardware and software differing greatly from Google's approach of building an OS and just putting it out there for the hardware manufacturers to have fun with.
However, they are way different than that basic view, and the differences would be explained in this interesting article. Let's go!
I saw cnn's view on this matter as they performed 15 actions on both devices, comparing them side by side and leaving their readers to pick the best one for themselves and I would like to show that again:
Android Vs Ios: Side-by-side comparison
1. Login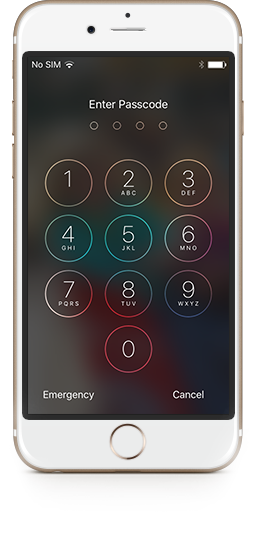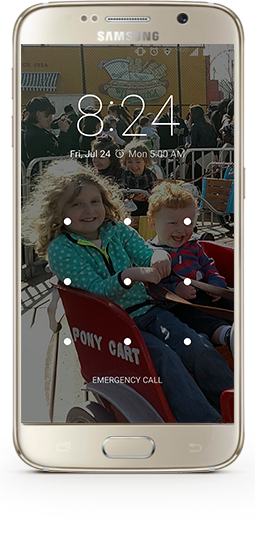 The iPhone's TouchID fingerprint sensor makes bypassing the annoying lock screen a breeze. Some Android phones have a similar feature. Other Android phones have a "Smart Lock" tool that uses face recognition or location to bypass the lock screen, but it's a less secure option. Ios wins here.
2. Making phone calls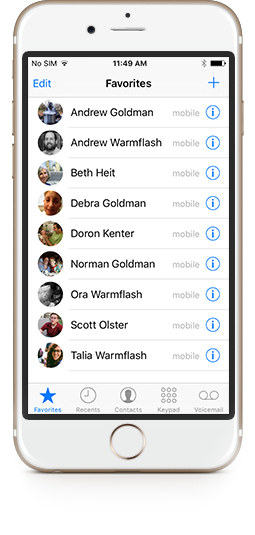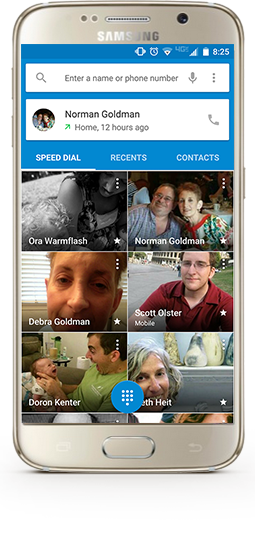 Favorite contacts are laid out much better in Android, smartly laid out according to the people you call most frequently, making it give the iPhone an hands-down here; But FaceTime is the iPhone's killer feature.
3. Sending text messages (SMS):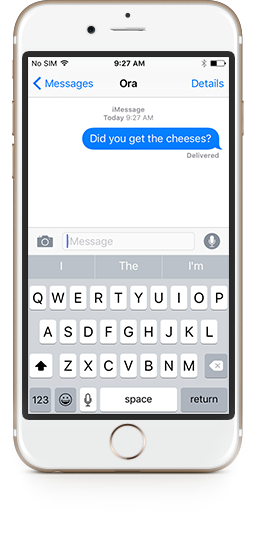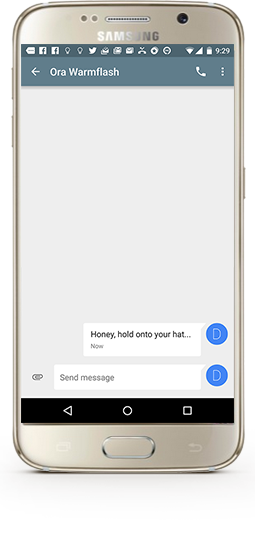 Android's default Messenger app is pretty and perfectly serviceable, but iMessage lets you send free texts and voice messages to other Apple customers – even from your Mac. Google Hangouts lets you combine texts and Google Hangouts messages in a single app, and send them from your computer if you have a Google Voice account. But it still feels like a work in progress, so what do you think about this?
4. Setting your smartphone to vibrate-only: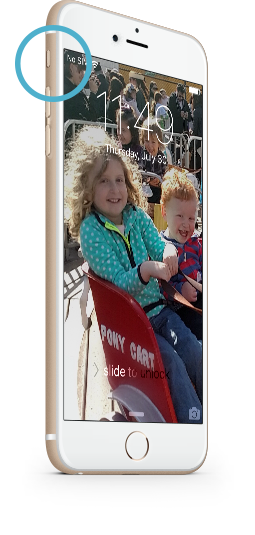 The iPhone has a physical switch. On Android, you have to log into your phone, press the volume button, and tap the bell to set it to vibrate. Some Android apps, however, let you automatically set your phone to vibrate in certain situations – when you arrive at work, for instance. But its more easier to do that on an iPhone, isn't it?
5. Search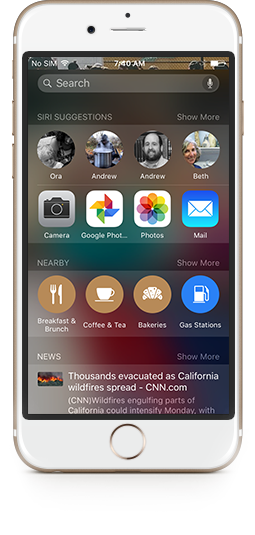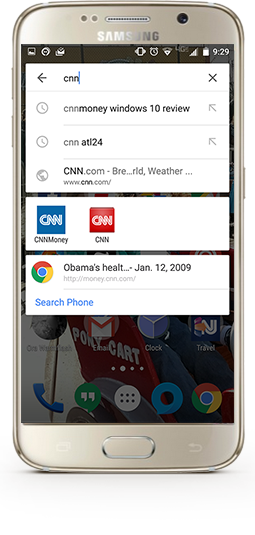 Search is Google's bread and butter (even an old man would know that), but Apple's Spotlight searches more stuff than Google does: email, podcasts, notes, reminders, calendar events, texts and voice memos. Still, Siri's "proactive search" is sadly limited: it only surfaces contacts, apps, nearby attractions and news. "Google Now" works like a Genius mind meld, eerily searching for flight reservations, sports scores, transit routes and news stories before you even think of them. So i guess the Android is better in this aspect.
6. Find and manage contacts: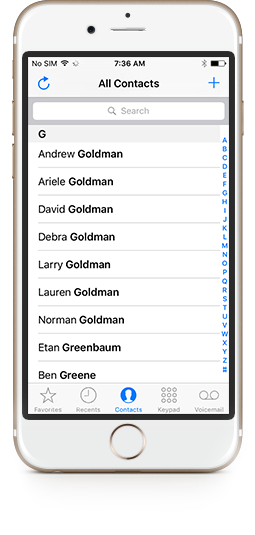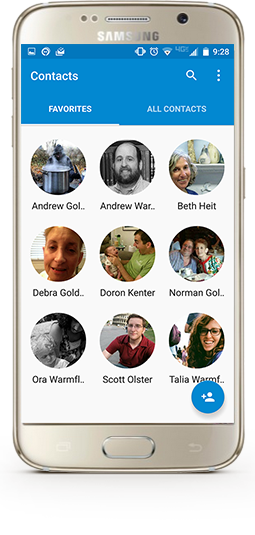 Android's contacts are much more easier to navigate, and its large photos make it easier to find who you're looking for. The iPhone automatically connects with Facebook and other social networks to populate your contacts' photos. Most Android phones require a separate app to do that. So, it's a win again for Android here.
7. Getting directions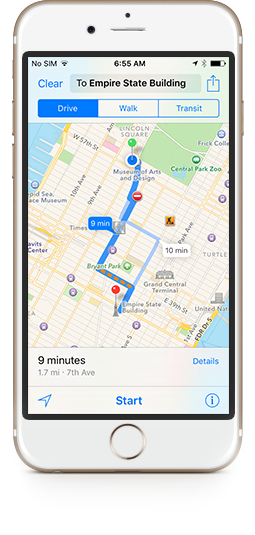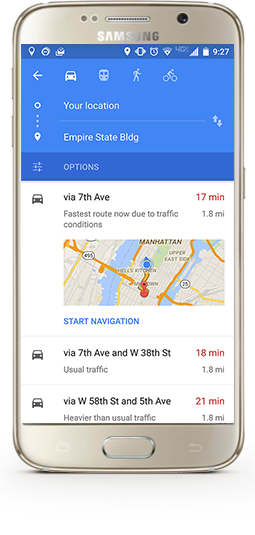 Google Maps is the best mobile app ever designed, and if you use it like I do, I bet you'd agree with me. It's available on both the iPhone and Android, but it's only used natively on Android. That means Siri can't use Google Maps – only Apple's improving but still inferior Maps app; so the Android wins again here.
8. Music and podcasts: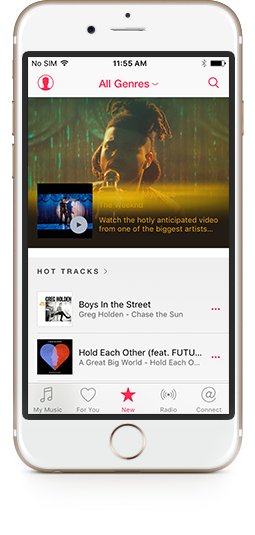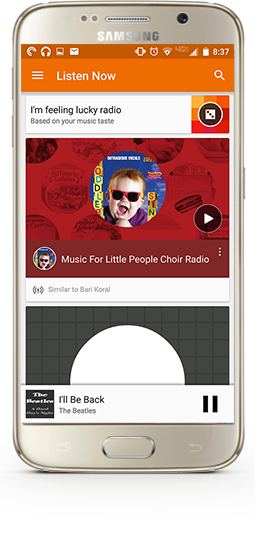 Android has an excellent music-playing app in Google Play Music, which offers an impressive list of free, ad-supported music. Apple has Apple Music, which has no free option but integrates impressively well with your iTunes downloads. So I guess you'll pick the better one with discretion- but I'd rather go for the android here.
9. Checking emails: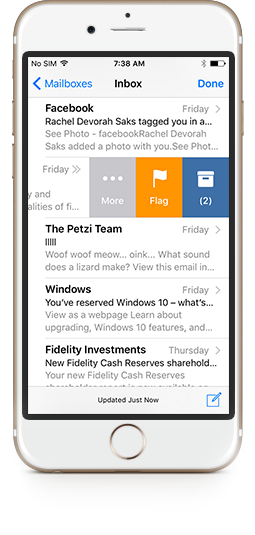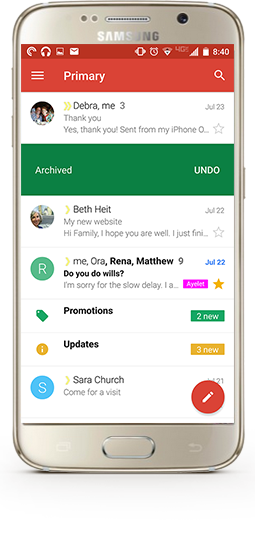 Android uses Gmail as its main e-mail app, no matter what email service you use. It's pretty bare-bones if you don't use Gmail, but Android's "material design" lets you browse folders or switch accounts from any screen with a quick swipe to the right, making the experience wonderful and make you prefer the gmail™ app to checking your emails in a browser. Unlike Android, Apple's mail app automatically recognizes your Exchange settings, but it takes a lot more taps to navigate. Its a win for the android here- and I'm sure you would agree with me too.
10. Notifications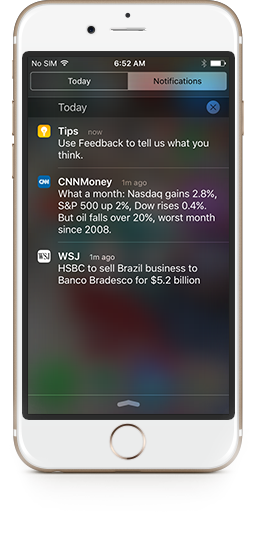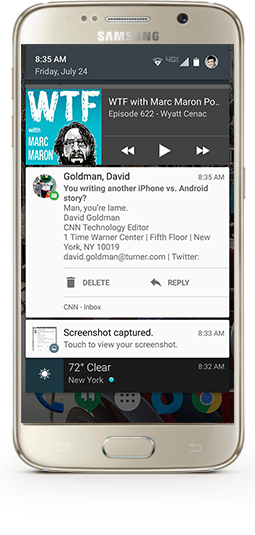 The iPhone's active notifications let you respond from within the notification without opening the app – something Android lacks. But Android lets you set which notifications are "priority," automatically sending them to the top of the list (and minimizing less important messages). It's also easier to clear Android notifications with a single swipe. so I can presume that the Android is a little better than the iphone in this view.
11. Use apps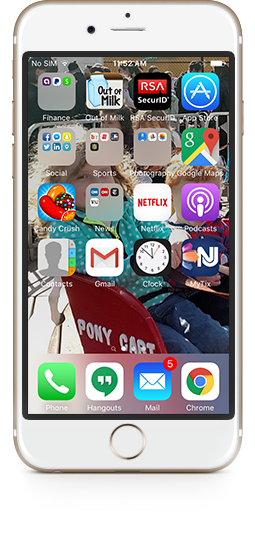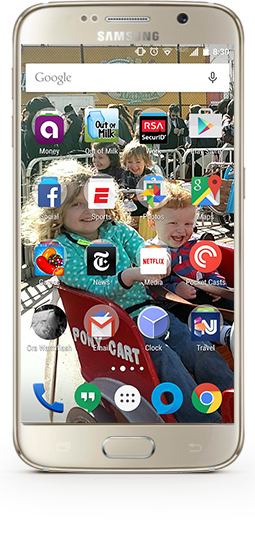 Apple and Google both have fantastic app stores. But Android is far superior at organizing apps, letting you put important stuff on the home screens and hide less useful apps in the app drawer. Also, Android's widgets are much more useful than Apple's. So, its a plus one for the android.
12. Typing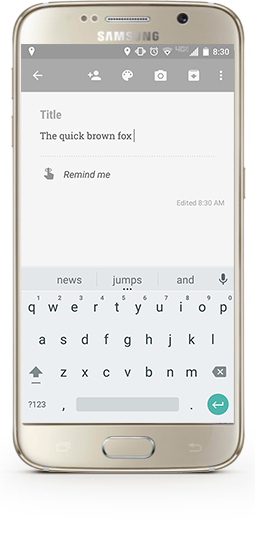 Apple has finally begun displaying lowercase letters on its iPhone keyboard when you're not using capital letters. But Android's stock keyboard is still better than Apple's, including swipe gestures and — most crucially — punctuation on the same screen as the letters. +1 for the Android.
Scoreboard: Android vs Ios
There are so many other comparisons I would have added, but stopping at 12 is fair.
The score is
Android- 9points

Ios/iPhone- 3Points
So, the Android beats the iphone according to the analysis above. I did not chip in a generally known fact- Android os makes you feel like the owner of your phone, as you can easily customize, root, install custom roms and do a whole lot of tweaking your device- but on the iPhone, this is restricted as you cannot do these easily.
Bringing it back to the core of the user experience, Android is an excellent OS for those that like to get down and dirty with their devices, where iOS is made for simplicity, turn on any Apple mobile device and enjoy the exact same experience.
The basic software experience is actually fairly similar between Android and iOS. Aside from the initial setup, users are greeted by a lock screen, requiring a swipe gesture or authentication challenge to enter the system. Once you get inside, you get a Homescreen or two and some apps. Everything from your system settings to your favorite game or social media program is made available through individually installed and updateable programs, and each ecosystem has an attached store to install from a collection of over a million other apps.
Apps generally run in fullscreen mode and, for the most part, you can only really use one app at a time.
And that's my own view on which is better between an Android smartphone or a iphone. What do you think? Let me know in the comments section.